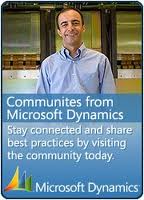 Last week Got C/AL? got syndicated on the Microsoft Dynamics Community site, under the NAV section. You can find the site here: https://community.dynamics.com/product/nav/default.aspx.
For the new readers i will give you a quick introduction to the site here, in addition to what you already can find on the site. The site was originally founded back in March of 2008, but did not really stretch it legs until May 2010 where i finally gave into the WordPress platform.
The site focuses on Dynamics NAV development. Currently its main content is for the Classic client environment, but here with the upcoming release of Dynamics NAV 2009 the RTC environment should start getting more and more exposure. You will see tricks and solutions to both simple and complex business problems. Some posts are basically sticky notes for my own reference, and hopefully also yours.
Some of the previous posts has been: