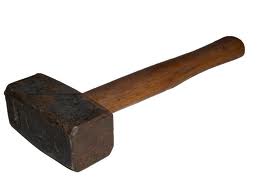 Here is another useful tool made by Rashed Amini aka. ara3n, i often use, when i have to "retrofit" objects from a newer version of NAV into an older version. Im sure you have tried this plenty of times, importing a 2009 object into a version 5 database – causing a crashed client. This is due to some of the new properties/triggers in the 2009 client that did not exist in previous version. Luckily the FOB files are backwards compatible, but for the tables, xmlports and reports it causes problems. Forms, Dataports and Codeunits works just fine.
Rashed Amini aka. ara3n created this nifty little tool to remove the invalid properties on tables, xmlports and reports. You can download it from his blog via this link: Downgrade Objects
These blog posts hopefully opens up your eyes to these fantastic tools that are out there to make your day easier. What NAV tools makes _your_ day easier? Let me know.
3 Responses to "What is in your Dynamics NAV toolbelt? Downgrade Objects from ara3n"