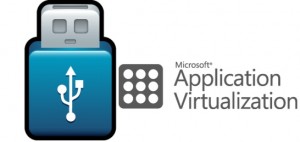 I recently got the test credentials for the Saasplaza RTC testdrive that i have blogged about earlier (App-V streaming of Dynamics NAV) and decided today to give it a quick spin. Along with the install there is a great installation guide for the software that provides very easy to follow step by step installation for both XP and Win7 workstations. I did the Win7 x64 installation, and it took approx. 5 minutes to setup.
Installation is basically
downloading the Microsoft Application Virtualization client

setup credentials
Setup serverinformation

Download updates
This blog post is mainly about the ease of installation, and my first hand experiences with installing App-V. I have never used Application Virtualization before. Here are some screenshots from my installation:
When i started the installer it needed to install some required components:
All required software was installed and then the installer for App V presented itself:
I choose the typical install (as per the documentation):
That all finished within a few seconds. Next step is setup some stored credentials for virtualized applications to use. The installation guide has sections for this for the various OS you can be installing on.
Next run the AppV client,
And setup the new connection via the provided URL. The icon for Dynamics NAV 2009 SP1 gets published to your desktop, and when running the first time it downloads updates:
As you can see it is the regular NAV2009 SP1 it is running – I thought R2 release was required for AppV.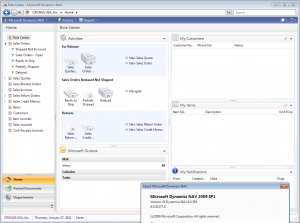 And you are ready to go. I have not done any detailed benchmarking of the performance, but the client seems pretty responsive and pages open up quickly. And App-V it integrates perfectly with all of your local resources.
Back to some testing…
6 Responses to "Testing App-V for Dynamics NAV RTC 2009"